About us
---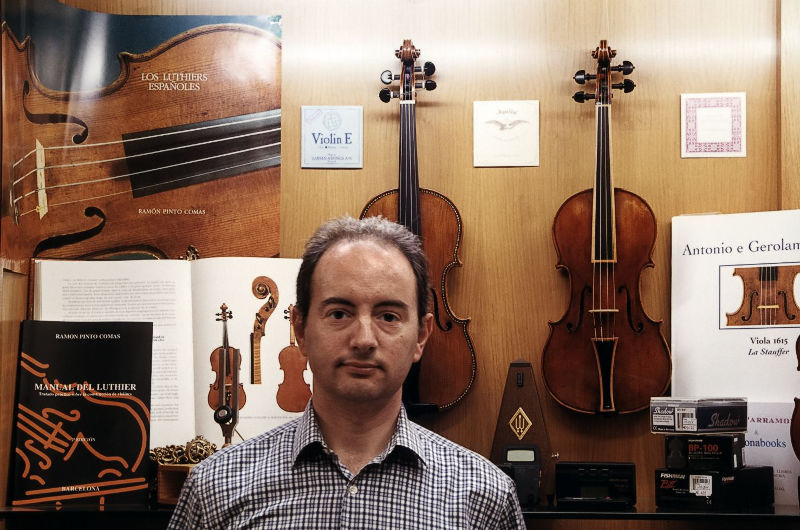 Jordi Pinto
He's the third generation of a family of violin makers and the present director of Casa Parramon, a workshop with over one hundred years' history and one of the oldest Euopean wokshops still active since its foundation.
His major passion is the study and investigation of the Catalan and Spanish violin makers since the XVIII century up to the present day.
He's member of:
- Asociación Española de Luthieres y Arqueteros Profesionales – (AELAP)
- Entente Internationale des Maîtres Luthiers et Archetiers d'Art – (EILA)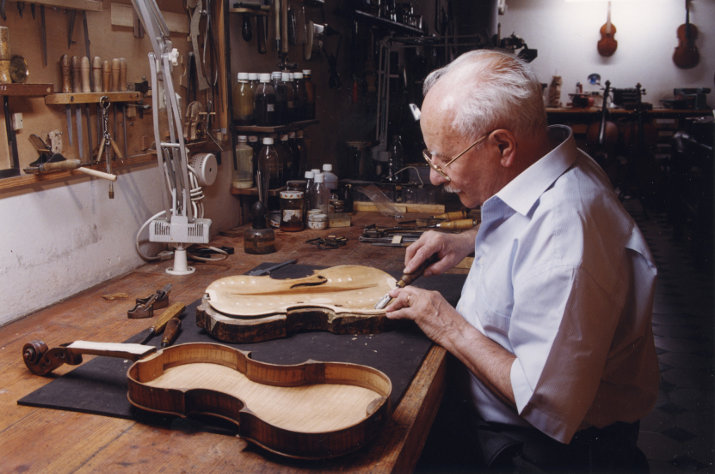 Josep Maria Pinto
Since the 60's he has been the director of the workshop, continuing a family tradition until the year 2007, when he retired definitively.
He learned the job with Felip Alcalde, and whe he retired definitively became director of the workshop. He updated the workshop with moder techniques, better and more precise tools and got in touch with professionals from other countries in order to see how did they repaired and restored.
As he had a great work capacity he carried out a great amount of high level restorations on many instruments.
He also took care of updating the techniques for bow restoration and bow rehair, achieving a high level and great success.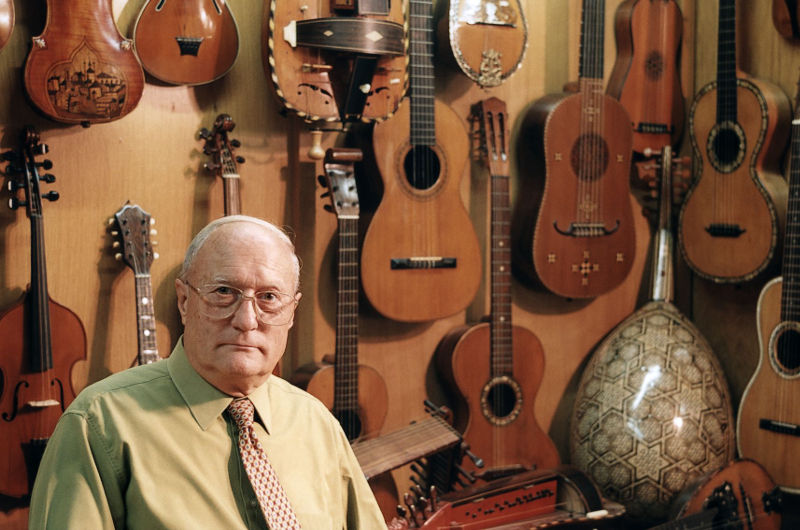 Ramon Pinto
Currently retired, Ramon Pinto is an expert luthier, member of the "Entente Internationale des Maîtres Luthiers et Archetiers" (E.I.L.A.), He was the President during the years 2003 to 2005.
In 1988 he founded the first Spanish Association of violin and bow makers : "Asociación Española de Maestros Luthiers (A.E.M.L.).
He has published two books on violin making:
- "Los luthiers españoles" (1986)
- "Manual del luthier" (1990)
---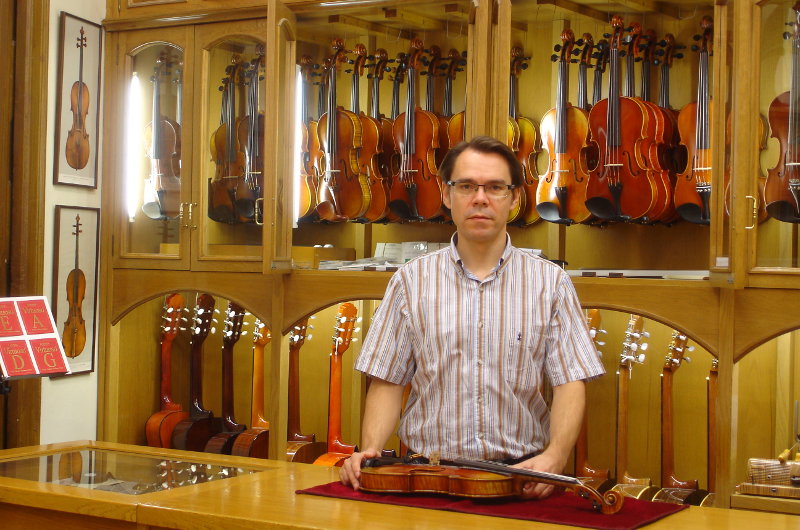 Ismael Abellán
He has Joined our staff in 2011. He will help and give you personal advice with the utmost care and attention.
His passion and love for the music and his deep knowledge and understanding of the instruments and their accessories will make your choice easier.
---
SHOP
We can provide you a very wide range of instruments and bows of all qualities and prices. All of them are set up and checked at our own workshop so we can guarantee the best sound adjustment
We have studio quality instruments for students and beginners; instruments for advanced level students; instruments of higher quality for professionals and concert players.
We have several rooms with improved acoustics so you can test our instruments with the best facilities.